Weimar's galleries are diverse. Young artists can be found here as well as those who have already made it. International studio programs and special exhibitions are part of the portfolio of the various exhibitors.
Please notice: the content of the overview is only in German available.
---
Galleries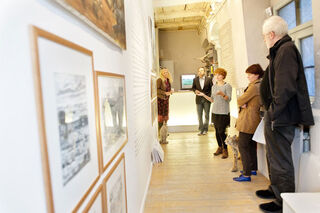 ACC Galerie Weimar e.V.
Das von einem gemeinnützigen Verein betriebene ACC wurde 1987 gegründet und umfasst heute eine Galerie für zeitgenössische Kunst, ein Café sowie ein Veranstaltungsprogramm und ist ein Zentrum für interdisziplinären Austausch.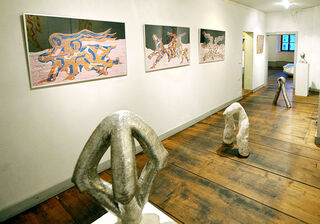 Galerie Markt 21
Präsentiert werden im Obergeschoss des C.Kellers am Markt 21 zeitgenössische Künstler aller Altersgruppen der Genres Malerei, Grafik, Fotografie, auch Projektausstellungen wie Rauminstallationen, Videokunst, Skulpturen etc sind möglich. Die Ausstellungen sind nichtkommerziell und wechseln monatlic.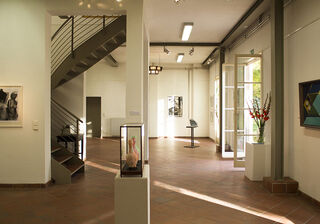 Galerie Eigenheim
Die Galerie Eigenheim existiert in Weimar seit 2006 und versteht sich als Raum für zeitgenössische Kunst und Kommunikation. Hier hat aktuelle Kunst in Weimar ein Zuhause. Wir freuen uns auf Sie.
Galerie Profil
Die 1990 gegründete Galerie Profil sieht sich als Vertretung etablierter und junger Künstler im Bereich Malerei, Zeichnung, Grafik, Skulptur Ausstellungen. Außerdem wird hier Beratung und Vermittlung sowohl für private und öffentliche sowie Sammlungen von Unternehmen geleistet und angeboten.
---
Anzeigen